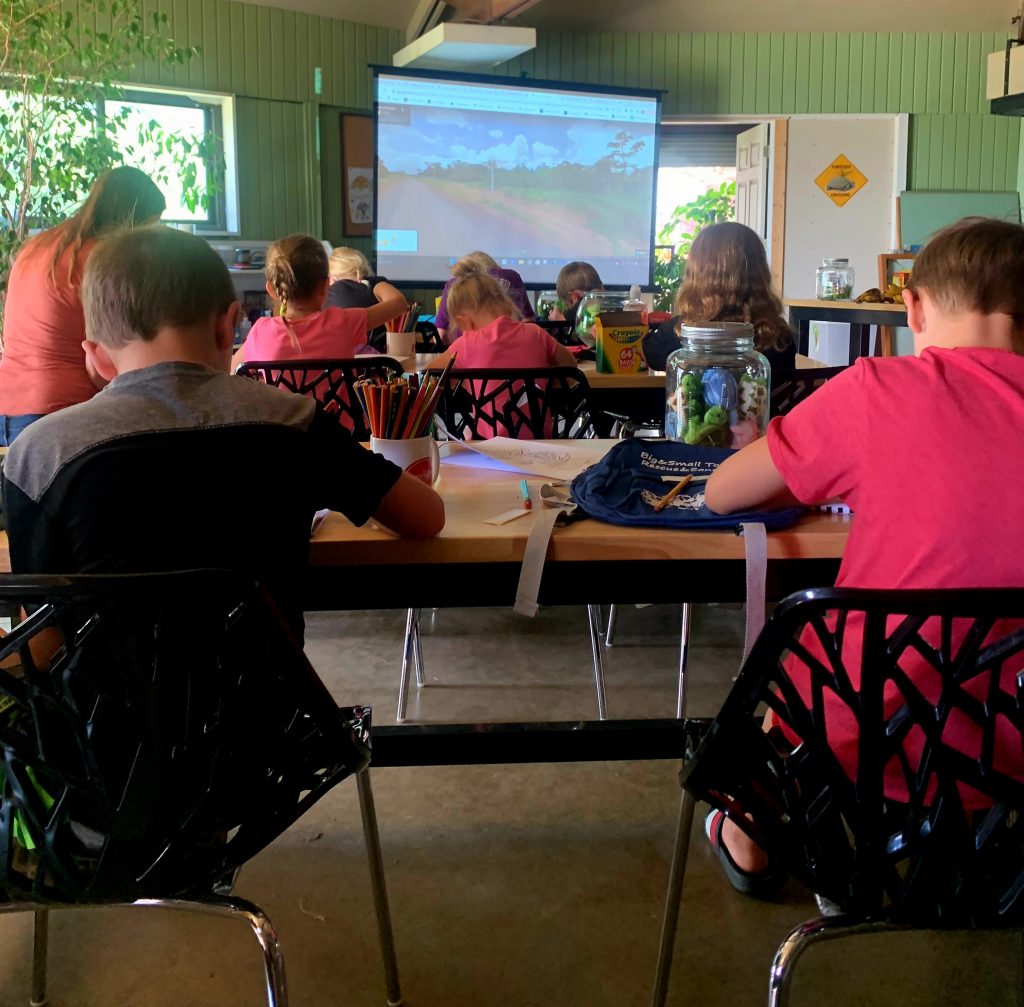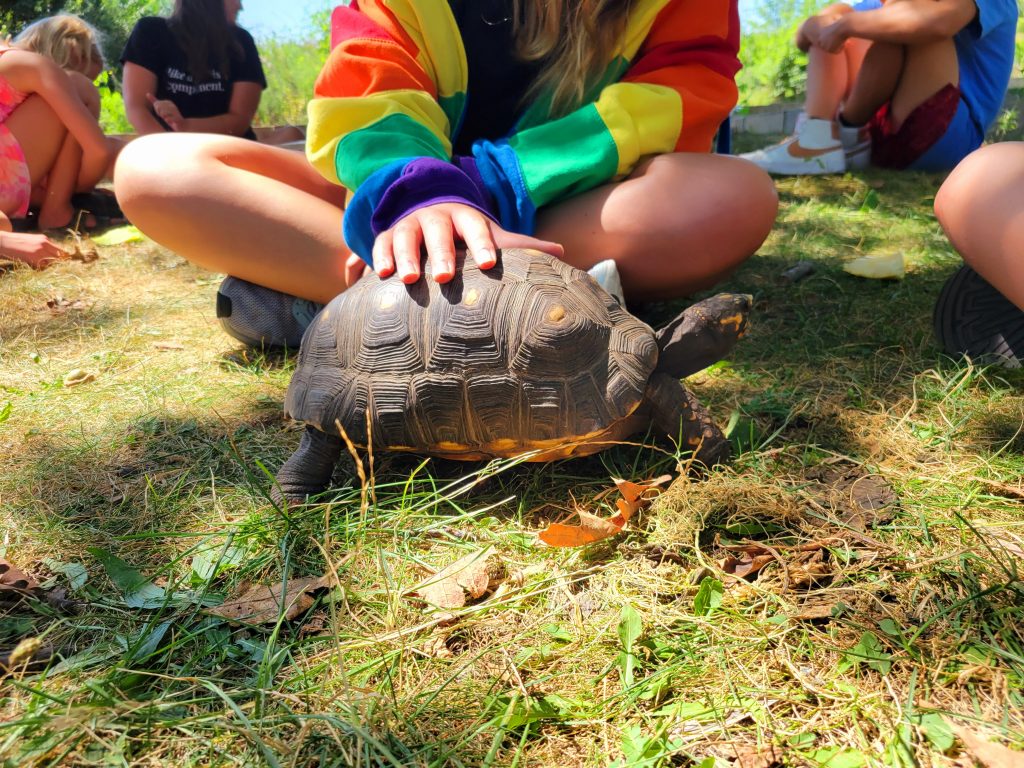 >>>>>Update Sept 2022: We are likely done with in-person visits for the program this summer due to the changing weather. We will start up the in-person programs again next summer. But we have goals to introduce a virtual program this winter (stay tuned).
We are now ready to start the summer 2022 educational program for kids (and parents 🙂 )! We are so excited! To give you an idea of what's to come, we will be doing:
Tortoise Watching (~9am to 10am). Each morning when I put the tortoises out in their enclosures is the most enjoyable time to sit and watch them wander around and nibble the grass (Tortoises are most active during dawn and dusk). We will see many different species including Redfoot, Russian, Sulcata, Leopard, Elongated, Hingeback, and Desert.
Tortoise Learning (~10am to 11am). Hand out gifts, including backpacks, stuffed toy tortoise, and workbook. We will sit together in a classroom setting and learn all about tortoises, both wild and pets – anywhere from the natural world they come from to the types of homes we provide in captivity. Kids will work on the activity book while we learn. You may take this work book home with you to continue learning.
Tortoise Activity (~11am to 1pm). We will come together to make a difference for tortoises – and have fun! The kids will get into small teams and make a short (fun) skit about tortoises in general or animals/tortoise advocacy based on what they have learned. We will come back as a group and present each skit. Together, we will have created a fun and meaningful piece that will hopefully get a message across to others about tortoises in need!
The program will be a few hours (likely in the morning) Sat and/or Sun at the rescue/sanctuary (4322 S US-69, Ames, Iowa 50010). We will repeat the program most weekends over the next few months and will start July 10.
If you are interested to attend, please sign up with the form below. We do not ask any fees to participate, as the presentation materials and gifts are funded through the Story County Community Foundation Educational Grant . However, a lot of effort went into this event and we are always needing funds to help in our rescue efforts, improving tortoise enclosures, daily care, etc. So, we appreciate any willingness to donate! If you'd like to donate to our cause, there will be an option to do so after the submission of this form. Thank you so much! 🙂 Look forward to seeing you all!